Since 2015, as part of the PAMP project, then the PAMPEC project and now the MADE-M project, Acting for Life has been working with its partner APAPE/PH to develop new training modules in traditional building (stone cutting and laying, stone masonry, ecological earth construction). This is to complement and reinforce the training of masons trained in Mali, in the Bandiagara area.
MADE-M: the project continues in Mali
Acting for Life is continuing its current projects in Mali, despite the cessation of French official development assistance. The NGO continues to support Malian civil society with its own funds. The aim of the MADE-M training and professional integration project, aimed at vulnerable young people in the Bandiagara region, is to train and integrate young people in the building trades (masonry and eco-construction). APAPE/PH is our local partner in Mali. In addition to its mission to support pastoralism and the management of natural resources, APAPE/PH is committed to human development and is particularly concerned to support young people in a region beset by security problems that jeopardise their economic and social prospects.
Back in June, a training site was set up with the first cohort of the short course. The trainees diligently completed their training on the paving and tiling module. At the end of the course, they were congratulated on the quality of their work and the discipline they demonstrated. Of the trainees, 50% were women.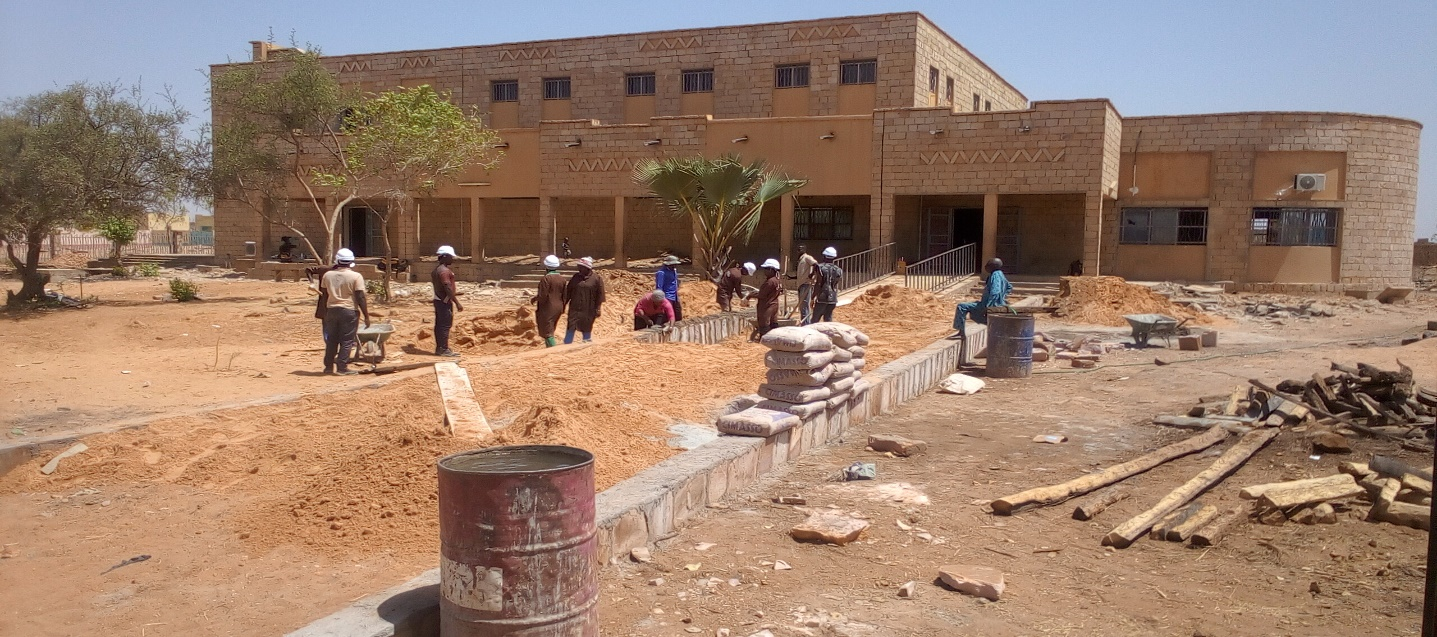 Recognition of new skills and training frameworks
The aim of the project is to contribute to national public policies to improve decent employment and access to this employment through quality vocational training. The aim is also to obtain official certification. This would give credibility to the young people trained and facilitate their integration. Certification would also benefit other young people and training centres in the country.
After a number of approaches, meetings, discussions and lobbying of vocational training stakeholders in Mali, new skills and training guidelines for stone and earth construction have been recognised. These new qualifications were developed in close collaboration with the Ministry of Employment and Vocational Training, and in particular the National Vocational Training Department.
Next step: certification of the 150 young people trained since the start of MADE-M! This work, which is also underway in Togo and Benin as part of the MADE programme, is a success for AFL and APAPE/PH, but not only that. It is also beneficial for the partner training centres and the young people trained.